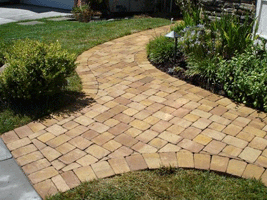 Moderna Paver and Wall Creations is headquartered in Jacksonville, FL. Our goal is to provide professional sales, outstanding installation, and prompt service to homeowners, designers, contractors, and property managers. We specialize in the installation of interlocking concrete pavers for driveways, walkways, pool decks, patios, and entry features. Services include; design and project planning, demolition and removal of existing surface, excavating and site preparation, site leveling and grading, drainage routing and installation, interlocking concrete paver and slab pavement installation, clean-up and landscape finishing, sealing, cleaning, maintenance and repair. Moderna supports the Interlocking Concrete Paver Institute, using ICPI certified suppliers. More information about the ICPI can be found at ICPI.org.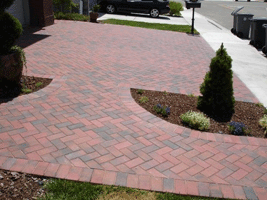 At Moderna Paver and Wall Creations we strive to provide the best quality service and continue to seek the very best products from the leading suppliers in the industry. We are dedicated to setting the industry standard using first quality materials and installation procedures. We are the North Florida leader in the growing interlocking concrete paver industry. We strive to meet our goal through 100% client satisfaction. Moderna Paver and Wall Creations continues to build lasting working relationships with all our clients. For your protection Moderna is fully licensed and insured to $1,000,000 per occurrence.
10 years in the business and 1,200 satisfied customers in Jacksonville, the Beaches, Amelia Island, St Augustine and Palm Coast.